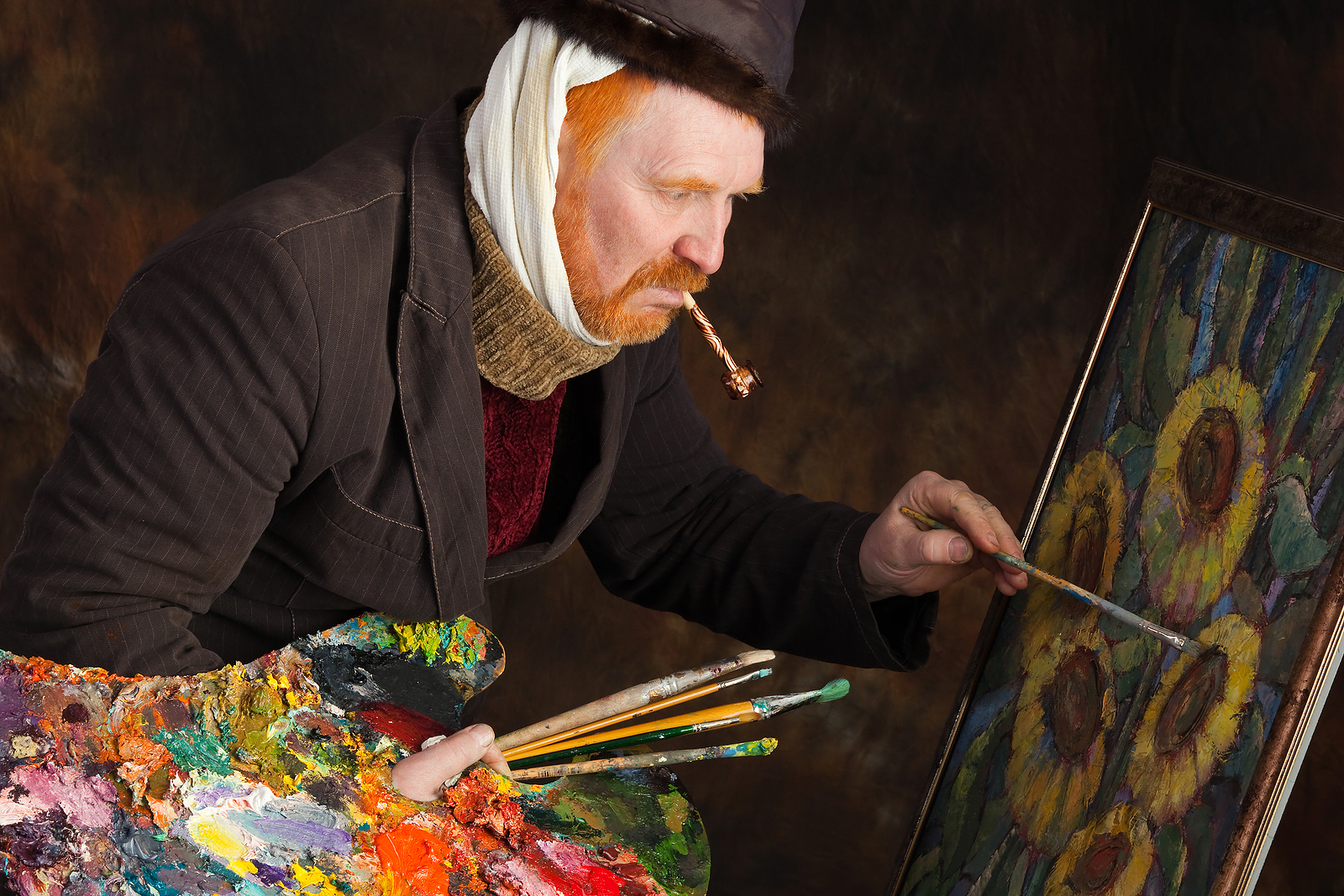 A fine art degree is a frequent sticking point in art discussions. It is claimed to higher estimate the work of artists with degrees. However, history knows a lot of examples of outstanding self-taught artists. The prices of their works at art auctions are also enviable. Their example proves that no matter how prestigious the university you graduated from is, your talent, inner strength, fervor, regular practice, and community are what really matter.
Five famous artists without a fine art degree
Frida Kahlo
Frida didn`t have a fine art degree, but she had a passion for painting. She was taught by her father, a painter and photographer, and later by his friend engraver. However, if she didn`t get in a car accident, perhaps she would never become a famous artist. That case confined her to the bed and gave rise to self-reflection and expression that became her best teachers. Kahlo`s works are appreciated for freedom from academic conventions. They are avant-garde and original. Her surrealistic works combine Mexican folk traditions, Catholic images, deep sensuality, and the emotionality of the artist.
Vincent van Gogh
Vincent van Gogh is, without a doubt, one of the most famous artists. However, it's interesting that each of his trials to get an education failed. He couldn`t even get a fine art degree from Brussels's Académie Royale des Beaux-Arts that was directly concerned with his occupation. In this inability to perceive norms, we can see van Gogh's uniqueness, which is so appreciated in his works.
Henri Rousseau
The only educational institution Henri Rousseau graduated from was Laval High School. He didn`t set the Thames on fire but had excellent results in drawing and music classes. Most of his life was spent in completely uncreative work as a clerk. Only by 40 years old, his passion for painting became more than just a hobby. Today, his name is on the list of luminaries of Naive and Primitive art. Some of his works were in Pablo Picasso's personal collection and are now in the Louvre.
Keith Haring
The world-famous street artist, Keith Haring started to get a fine art degree at The Ivy School of Professional Art in Pittsburgh. He also tried to study at the School of Visual Arts. But he never finished any of them. However, it didn't stop him from creating paintings, engravings, posters, sculptures, and other pieces of art. Haring also established useful links with Jean-Michel Basquiat, Kenny Scharf, and Andy Warhol. Active living position and constant development in different art spheres allowed him to become one of the most famous and successful artists of the 1980s.
Jasper Johns
For a while, Jasper Johns studied at the University of South Carolina, but much more experience he received from contact with Robert Rauschenberg, John Cage, and Merce Cunningham, as well as from the work of Marcel Duchamp. One may say that his paintings have some simplicity, but the truth is that you will hardly find a single person who doesn`t know his iconic flags and maps.