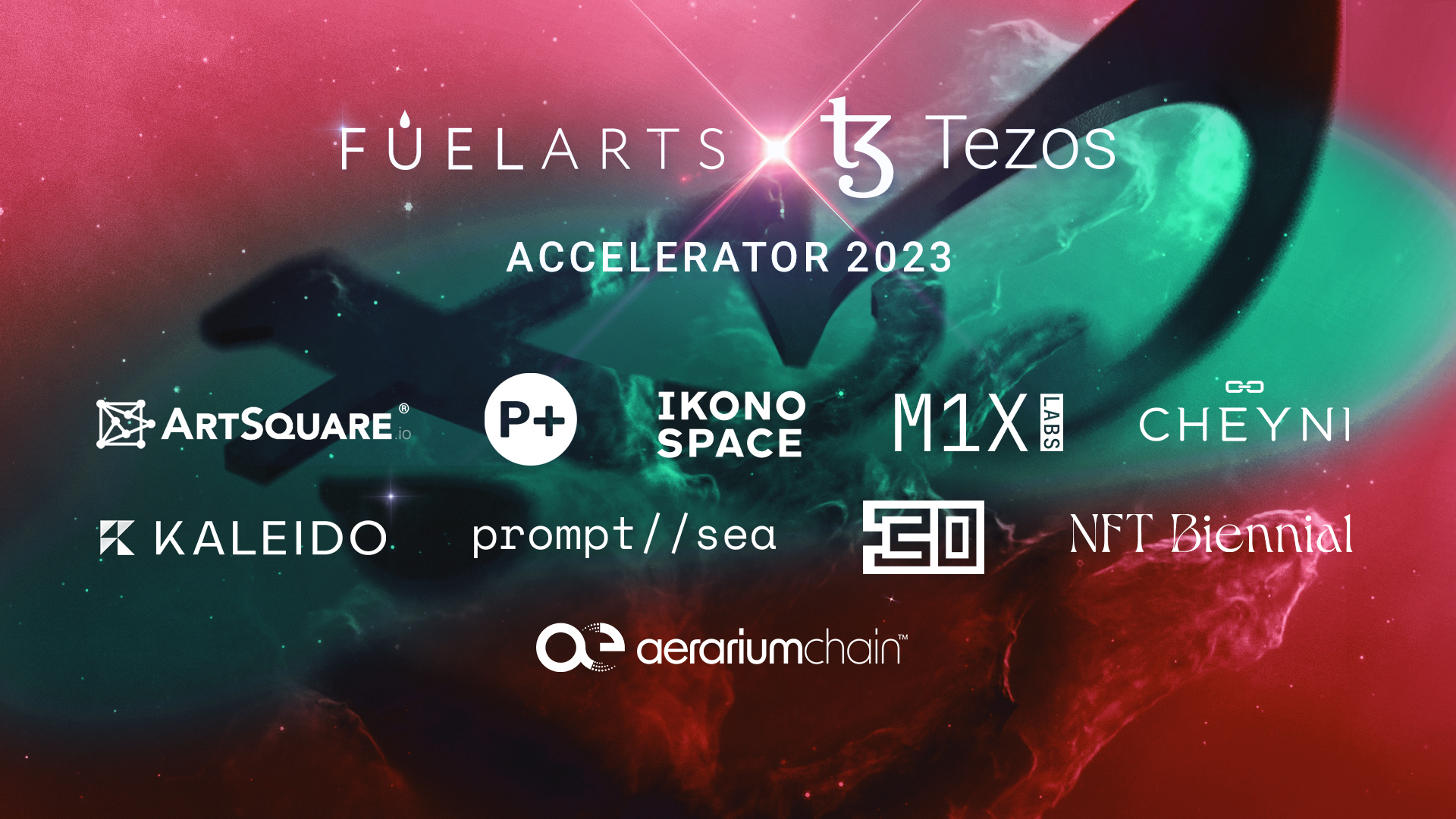 Fuelarts, one of the leading business accelerators, is partnering with the open-source blockchain platform Tezos to create an acceleration program for ArtTech and NFT startups. The program started on February 10 and received 120 applications from 40 countries. The 10 most promising representatives have been chosen to take part in Fuelarts x Tezos Accelerator 2023. All of the selected projects are already part of the Tezos ecosystem or are planning on joining it. The program is aimed at providing participants with knowledge and resources to become the future of the ArtTech industry.
Building the future of the ArtTech industry with Fuelarts and Tezos
Fuelarts is an NYC-based company that has been cultivating an encouraging environment for talents in the digital art industry since 2019. It is the first accelerator in the world that focuses on NFT and ArtTech projects.
Tezos is a more environmentally friendly alternative to most NFT blockchains. It is a platform with a large user community that is constantly expanding thanks to its innovative approach. It is also a highly scalable blockchain, generating around 40 transactions per second, which is always looking to improve.
Without a doubt, the future of art is digital. Immersive virtual exhibitions are at the forefront of today's art scene. Supporting ArtTech startups is a great way to encourage innovation and facilitate the development of the digital art world. Fuelarts x Tezos Accelerator is doing just that by giving early-stage startups an opportunity to gain experience in the industry and receive pointers from the leaders of the digital art market. Fields like Research & Development, GameFi, Trade, Management, Analytics, and Artificial Intelligence are represented at the acceleration program by 10 selected startups. These include Prompt-Sea, Phygital+, NFT Biennial, M1X Labs, Kaleido, Ikonospace, Comic 3.0, CHEYNI, ArtSquare.io, and AerariumChain.
The participants will attend 12 hours of workshops and 18 hours of individual sessions with highly-qualified mentors. Startup representatives will learn how to effectively present their products, develop a successful business model, and, most importantly, organically integrate blockchain technology into their projects.
Fuelarts x Tezos Accelerator has an impressive number of investors who are prominent in the ArtTech industry and highly interested in nurturing creativity in that field. They will be invited to a closing event called Demo Day on April 27.
The world of digital art is eagerly anticipating the results of Fuelarts x Tezos Accelerator 2023 and the impact it will have on the ArtTech industry.
Photo courtesy of Fuelarts