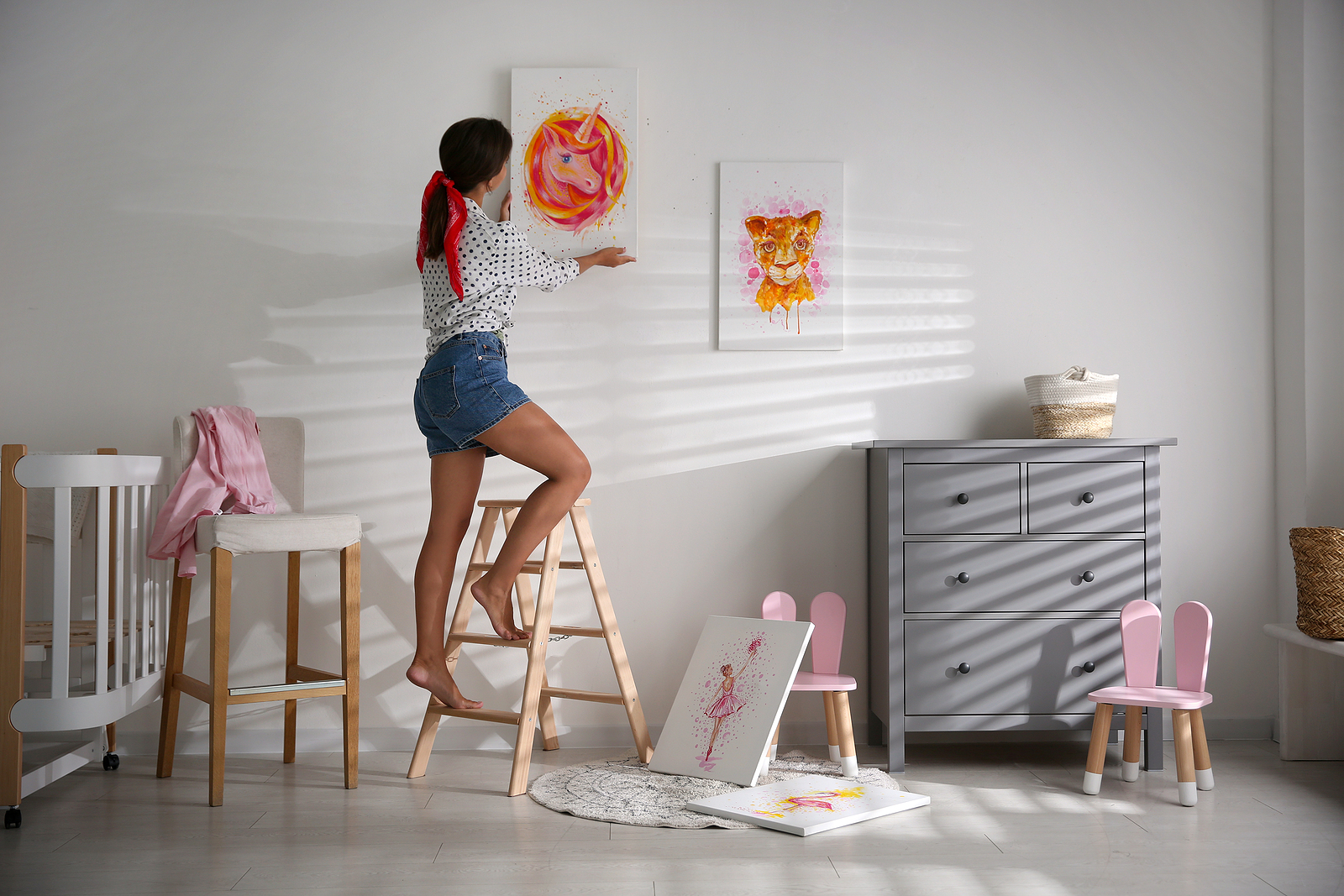 One might wonder what is so difficult about hanging paintings or pictures? The entire process seems pretty straightforward. However, there is always a magical "but" transforming a plain task into a real pain in the neck. If you want to hang art properly and make it look harmonious and beautiful, below is the list of four unspoken rules that will help you do a good job of hanging original artworks in your home.
How to hang art like a pro: 4 unspoken rules
Rule #1. Find a safe place
It may sound simple, but it's not. Before you start drilling a wall, make sure you choose a safe place. It usually goes without saying, but pay close attention to the electrical plugs and switches. It's dangerous!
Rule #2. Pick the right equipment & materials
To hang art, you need to find or buy the right tools and art supplies. Depending on the size & weight of the painting and wall composition, you might require additional equipment. The basic set includes a hammer, a screwdriver, a drill, hangers, and anchors. Alternatives are possible.
Rule #3. Take measurements
Artwork placement is a simple yet very important step. It directly depends on how many paintings you want to hang. Suppose you have only one. In such a case, you need to know how to hang art by its center. It is the most common technique. 
Rule #4. Prepare the wall & ask a friend for assistance
Clear the wall and set up a workspace. Also, ask a friend or a neighbor for help because four hands are usually better than two. When everything is ready, follow the instructions, considering the chosen hanging method. Screws and hangers are preferable, while adhesives are not.
As you see, even hanging a picture or two may end up being a serious struggle, so it's always better to be equipped with knowledge. In case you need help, you may turn to professional art hangers who will gladly assist you in such a delicate task.