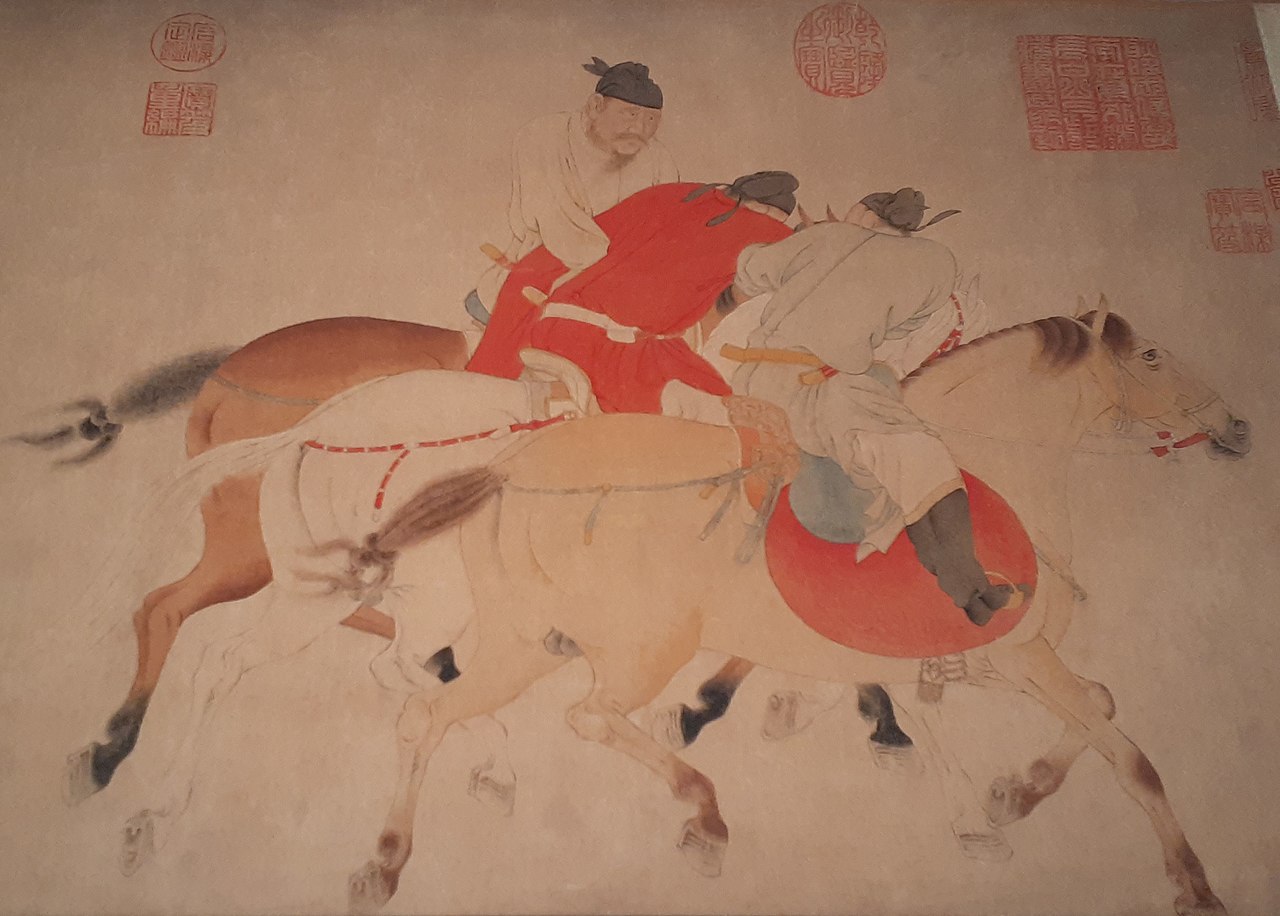 For many art collectors, 2021 will become a busy year. One look at the auction calendar is enough: a significant number of auction houses have already scheduled sales to present brand-new art editions. Considering the current trying circumstances, it's next to impossible to predict anything, so the audience shouldn't plan ahead but keep a finger on the pulse and keep an eye on a quickly changing art industry. To while away the time, let's look at the five most expensive artworks that were sold at auctions in 2020.
5 most expensive artworks sold at auctions in 2020
5. "Five Drunken Princes Returning on Horseback" (13th-14th century) by Ren Renfa – $39.5 million
The first work on the list of the most expensive artworks is an ancient Chinese ink painting featuring five drunken princes mounted on their horses. The artwork (detail pictured) was sold at Sotheby's Hong Kong on October 8.
4. "Nichols Canyon" (1980) by David Hockney – $41 million
A transcendent piece by David Hockney, one of the most influential living artists, was sold at Philips New York on December 9. The work reflects the painter's fascination with the rich landscape.
3. "Nude with Joyous Painting" (1994) by Roy Lichtenstein – $46.2 million
Sold at Christie's New York on July 10, Roy Lichtenstein's "Nude with Joyous Painting" is painted in his signature comic-book style and depicts a beautiful blond woman naked in her bedroom.
2. "Ten Views of Lingbi Rock" (1610) by Wu Bin – $75.4 million
Wu Bin's Chinese calligraphy became one of the world's most expensive artworks sold at auctions in 2020 and the most valuable artwork sold at Beijing Poly Auction and in Asia overall last year.
1. "Triptych Inspired by the Oresteia of Aeschylus" (1981) by Francis Bacon – $84.5 million
On June 29, Sotheby's New York sold the most expensive artwork of 2020. Francis Bacon created this triptych after reading the trilogy of Greek tragedies by Aeschylus.
A new year is a new beginning and great possibilities, so, hopefully, 2021 will become even more prolific and fruitful than 2020.