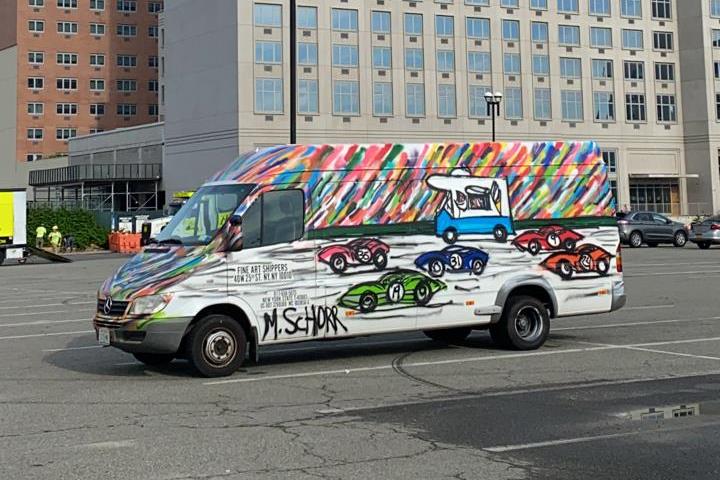 John Carmack once said, "A strong team can take any crazy vision and turn it into reality." Isn't it simply amazing how much progress people can achieve together? Recently, one more marvelous idea has been put into effect. The NYC-based company Fine Art Shippers and the famous mural painter Mitchell Schorr have introduced "Da Race on Wheels," an innovative art project meant to unite the art industry. Let's look at how art logistics and street art have managed to join forces.
Da Race on Wheels, an innovative art project you should know
With over 25 years of experience in the art logistics business, Fine Art Shippers has earned the name of a reliable art shipping company providing comprehensive fine art services. Fine Art Shippers is largely known for its regular art shuttles designed to deliver paintings, sculptures, antiques, and other valuables all around the US. One of the company's shuttle vans has become the main focus of the art project titled "Da Race on Wheels."
"Da Race" is an iconic series of mural paintings by Mitchell Schorr, whose works can be found at many different locations around Manhattan and far beyond New York City and the state. "Da Race" depicts race cars and an ice cream truck racing against each other. With each new work, the placement of cars changes, making viewers guess the winner.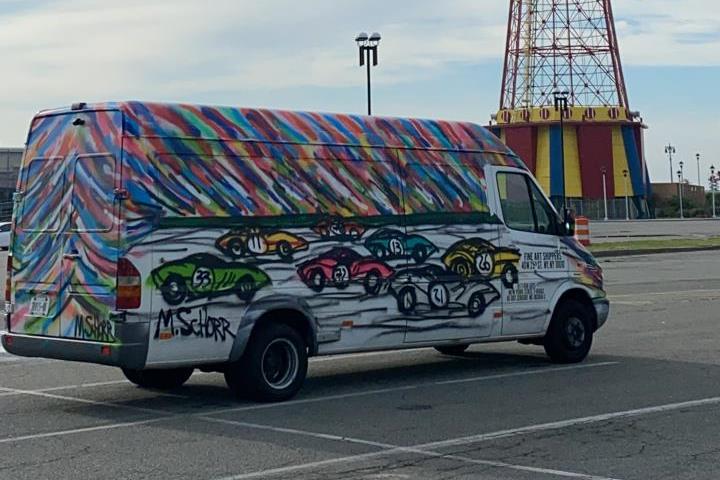 "Da Race on Wheels" is a logical continuation of the series. This time, Mitchell Schorr has painted his new piece on one of the shuttle vans owned by Fine Art Shippers. He has literally transformed a vehicle into a traveling gallery and a piece of art on its own, making his "Da Race" move.
The art project demonstrates how effective and rewarding collaboration within the art industry can be. In case you see the "Da Race on Wheels" van in your own city or somewhere else, be sure to take a photo with Mitchell Schorr's latest creation and raise awareness about this innovative project.